To remove a link from your Frontier account, visit https://user.frontierstore.net/ and log in using the credentials of the Frontier account you'd like to make changes to.
On the "User Information" page, navigate to the bottom-right and click the UNLINK button next to the third-party account you wish to unlink from.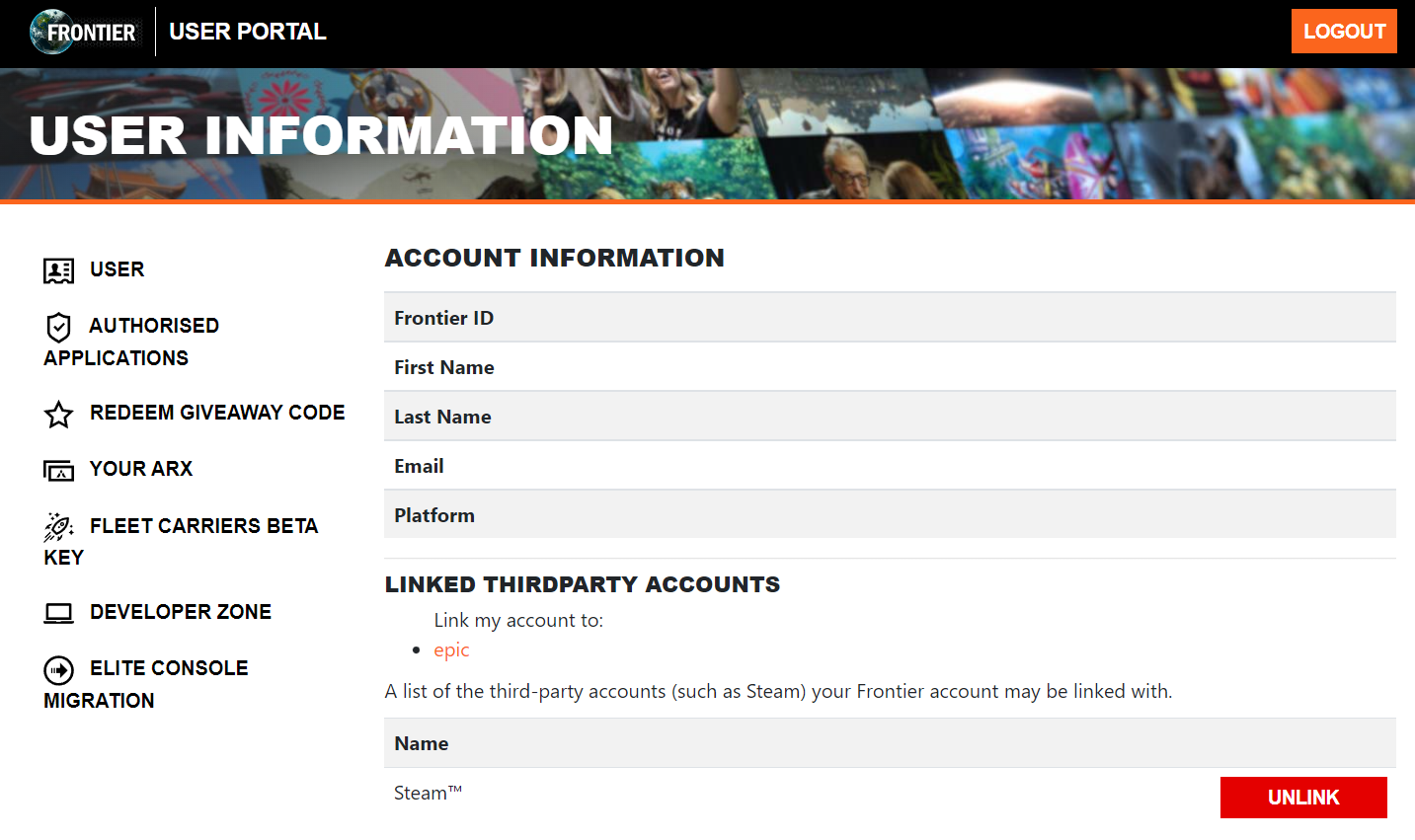 You'll see a short confirmation of a successful unlinking:

If you experience any problems with the above process, please contact our Customer Support team via the button below.