The online features in The Great War: Western Front must be moderated by our Community Safety team.
Here are the following actions that can be taken by our Community Safety team in the case of the Terms of Use being broken:
Banned from reporting players
Banned from using text and voice comms
Banned from playing online matches
Banned from the game altogether
If you wish to report a player for breaking our EULA, you can do this in the lobby screen by selecting the exclamation mark to the top right of the lobby chat.

Once you have selected this option you'll be met with a selection of reasons as to why you are reporting them: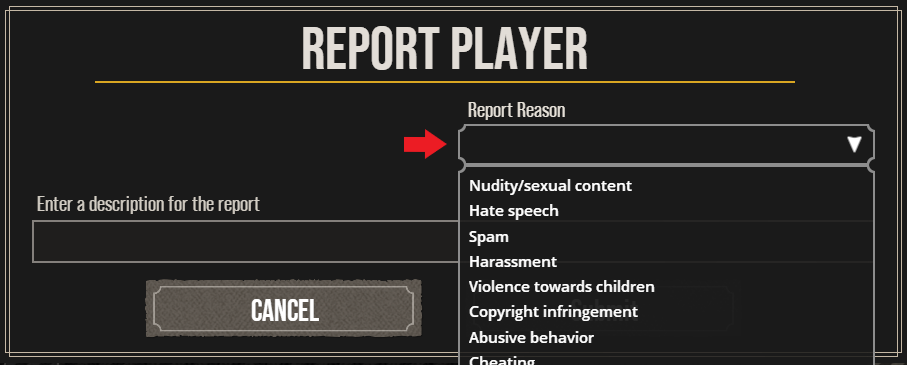 Select the reason, add a description and submit. We will address your report as soon as possible.
If you would like to report another player here; have a question about any action that may have been taken with your copy of the game; or wish to appeal a decision made that led to an action being taken, please use one the button below to contact our Customer Support team and they can look into this further.