You can report a bug in-game (or from the main menu) by pressing CTRL + F1. This will prompt you to input some information about the issue you've run into, and will send a snapshot of your game save directly for our QA team to investigate further. You are also able to use the mouse pointer to draw on the screenshot within the bug reporting tool. You can use this to highlight what you are reporting.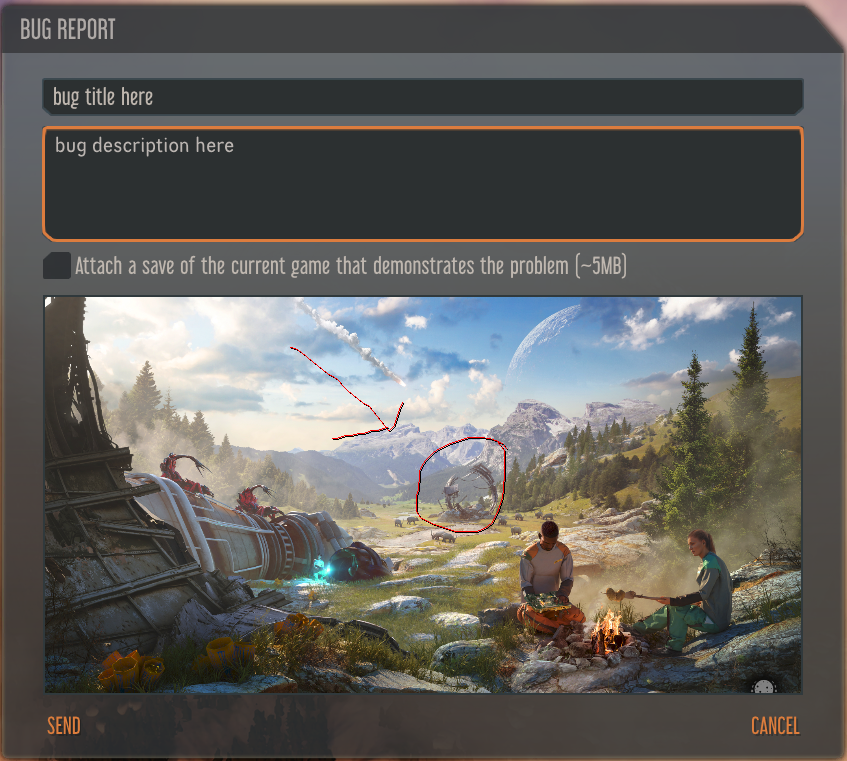 If you are unable to launch the game and utilise this bug reporting tool, please report any bugs on our Issue Tracker.

All our bug reports are handled by a dedicated QA team who monitor the forums for any issues you may run into.

In order to get your issue looked into ASAP, it's important to provide as much information about a problem with Stranded: Alien Dawn as you can.

Remember not to post personal or sensitive data of yourself or others on the forums as this is a publicly viewable forum.