If you are encountering issues with setting up Park Tours in Jurassic World Evolution 2, then this article should give you more insight into how this particular system functions.
When setting up the track for the Park Tour, it's worth noting that the track itself is a 1-way system, so the track must end at another station, or must be a complete loop.
This kind of track set up would result in the tour system failing as it's not a complete track.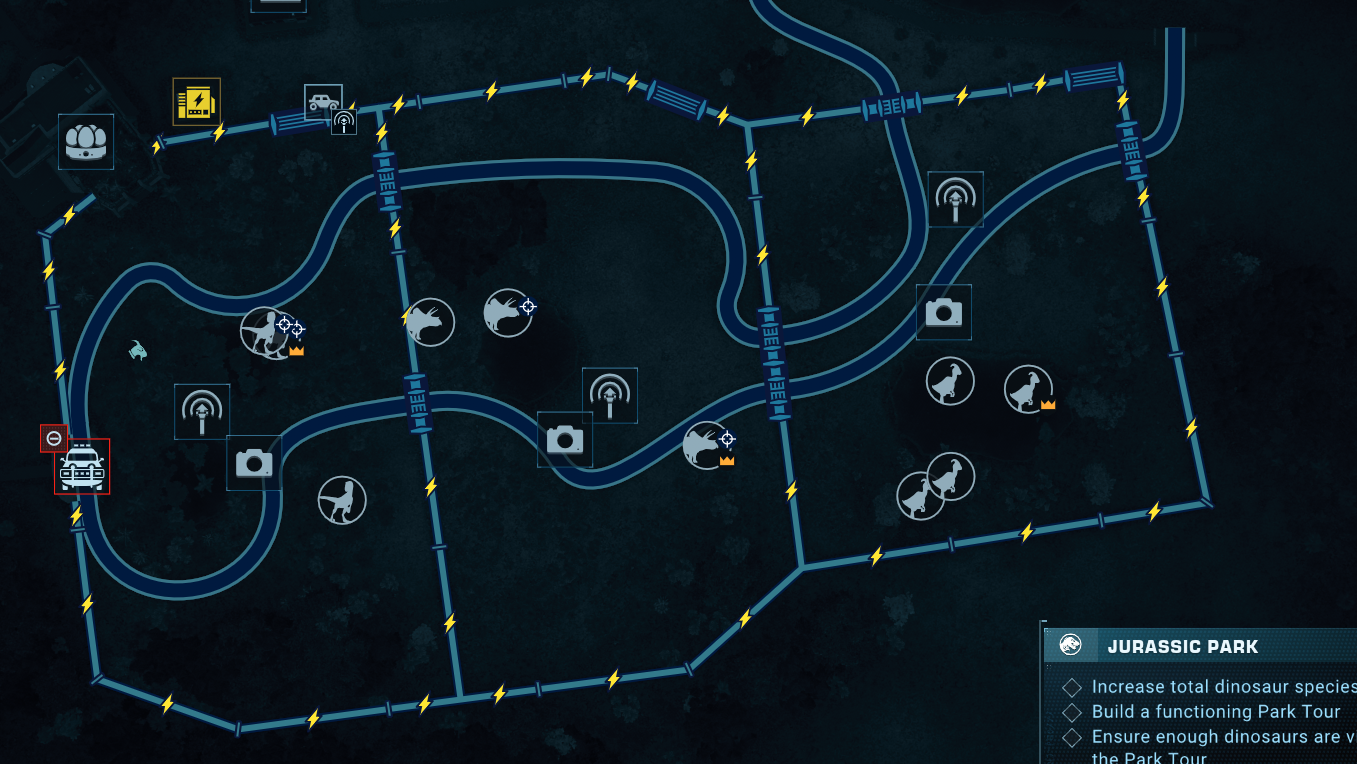 This kind of set-up should result in the tour being fully functional. As you can see from the screenshot below, the pathway is a complete loop, and the objective "Build a functioning Park Tour" is complete.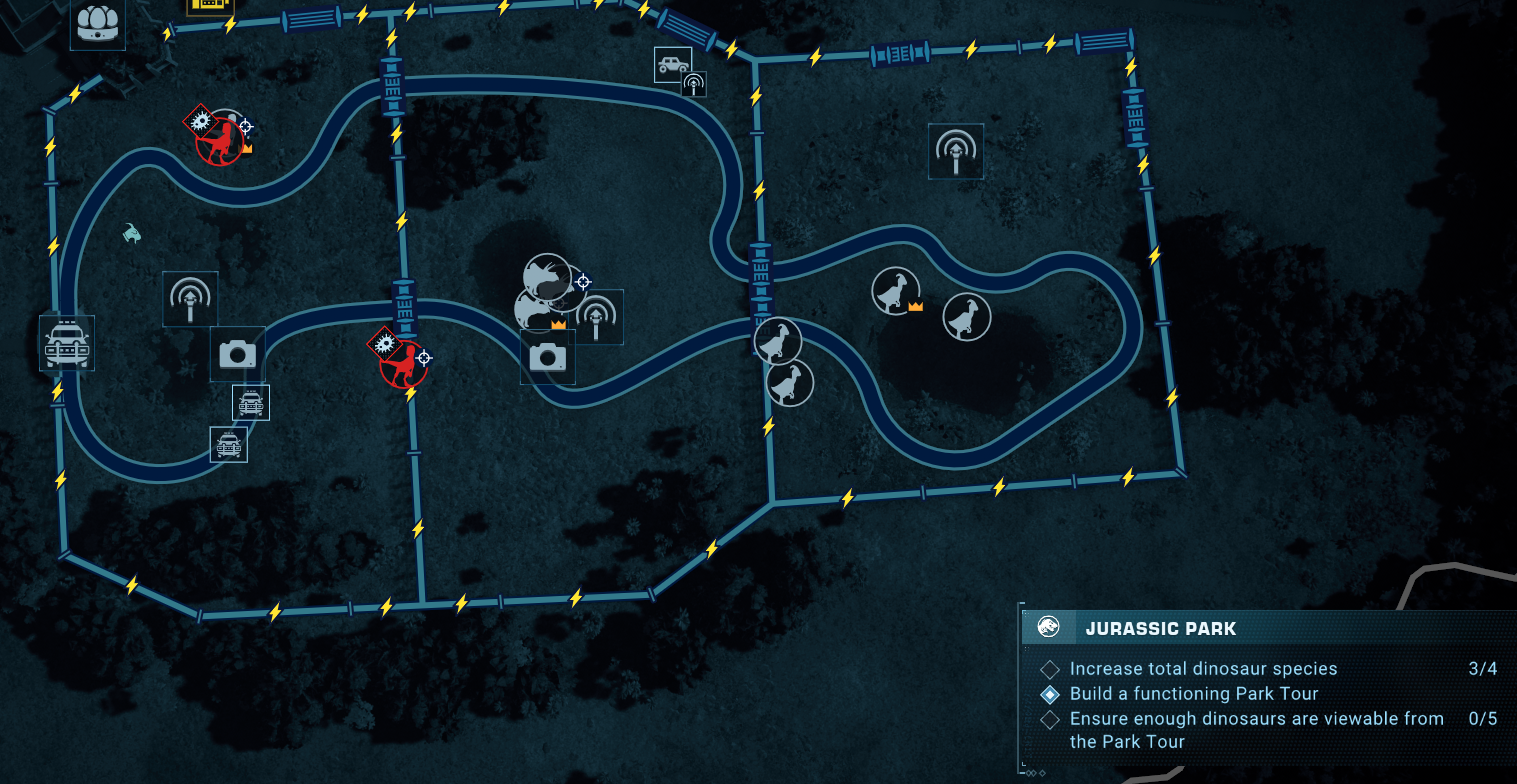 If you are still encountering any issues with setting up a Park Tour, please send us a ticket via the button below and our Customer Support team will be happy to help!