Please note that in order to access your purchase of Odyssey via the Steam launcher, your Frontier and Steam accounts need to be linked. Please see this guide for details.
If you have access to Elite Dangerous: Odyssey via a package that grants access, or you have purchased the Deluxe Alpha edition; you should have an option to install it via our launcher once you have started the game from Steam.   If this has not appeared for you; please try the following steps:
1. Completely log out of Steam.
2. Log back in to Steam.
3. Navigate to Elite Dangerous within your Steam library and ensure that the game is up to date. If it is not; select 'Update'.  Once complete; select 'Play'.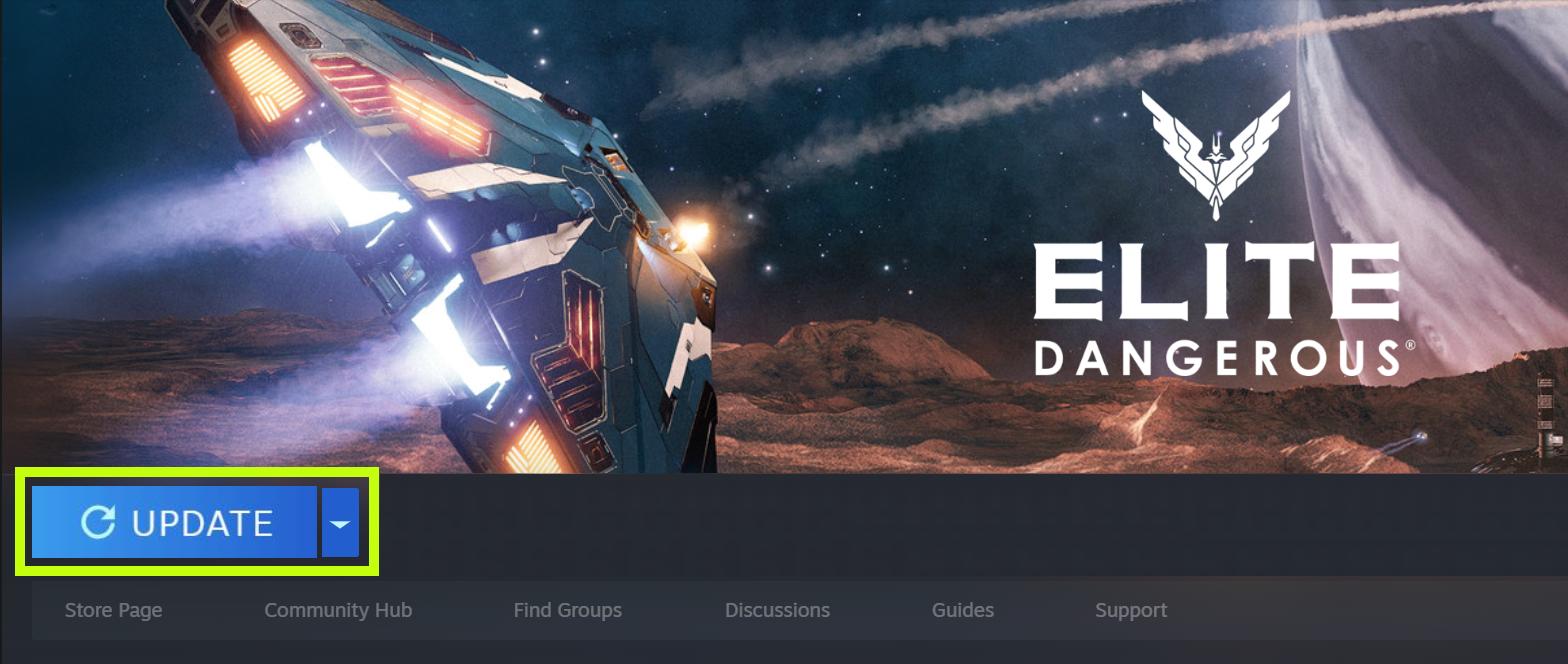 4.  Once the window appears, asking how you would like to launch the game, it is important that you select 'Play Elite Dangerous'. Do not select the Horizons or Steam VR option.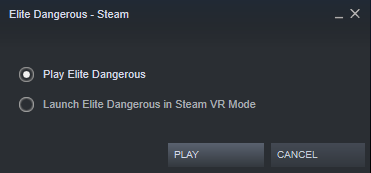 5. Once the launcher has appeared; you should now see Odyssey in 'Versions', from where you can select and install the DLC.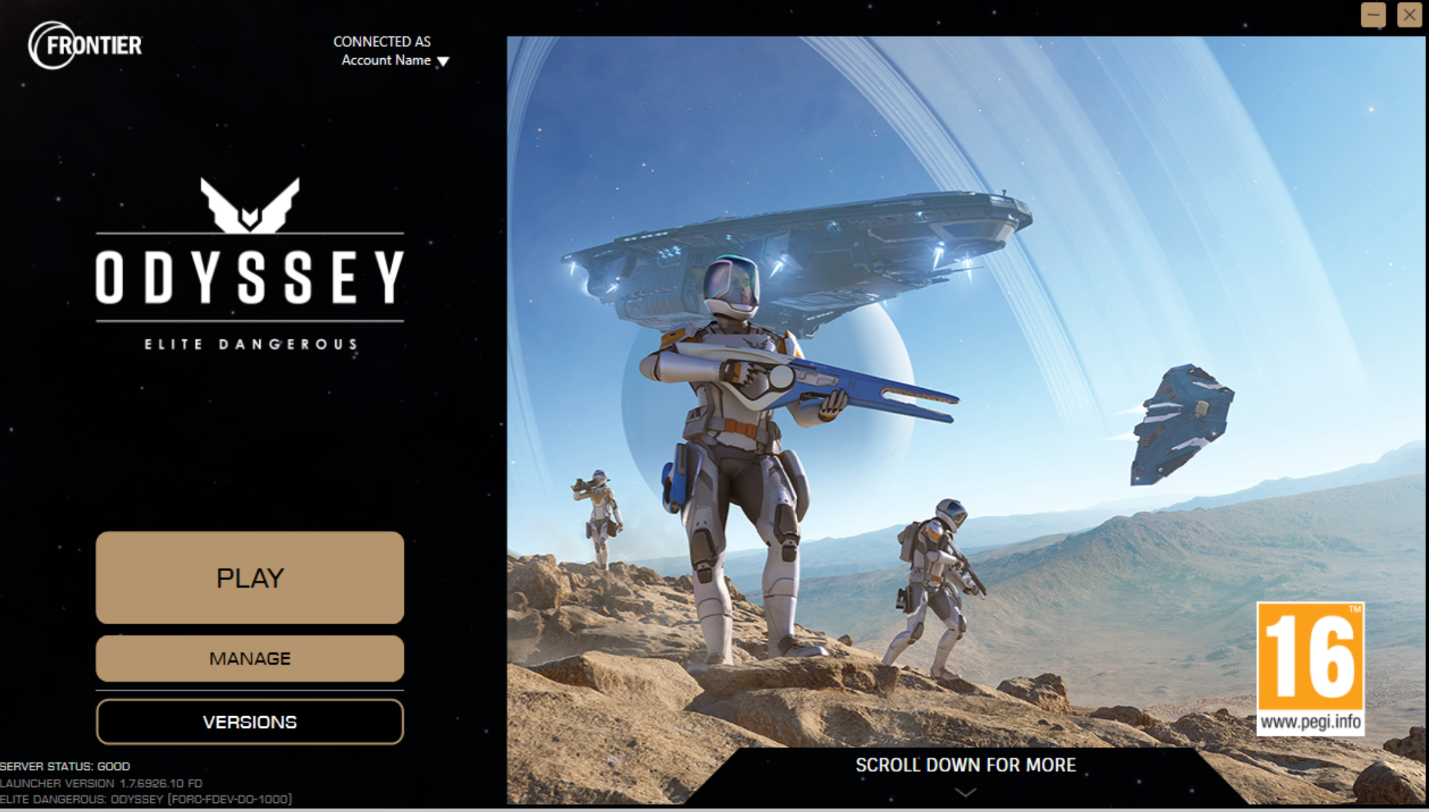 If this hasn't worked for you, please try unlinking your Frontier account from steam; re-linking and then checking the launcher again.  This can be done as follows:
1. Navigate to your 'Account Dashboard' at Frontierstore.net 
2. Select 'Third-party accounts' from the list on the left.
3. Click on 'Unlink from Steam' button.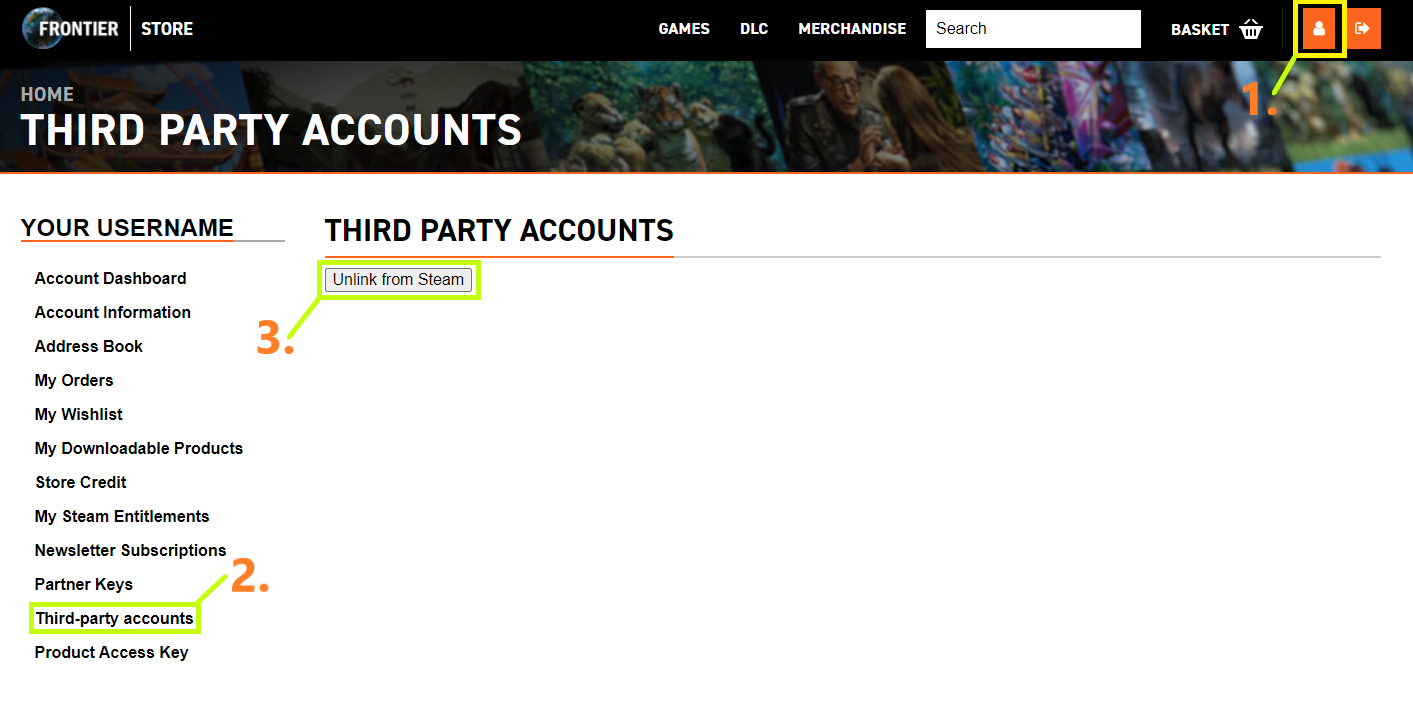 ***NB. Some newer, non-key accounts will be unable to unlink via 'third-party accounts' on the store. If you receive a message to contact support to unlink, you should be able to do this here instead:https://user.frontierstore.net/
4. Navigate to the 'Partner Keys' section.
5. Select 'Sign in through STEAM'. This will then open a login page to verify through Steam.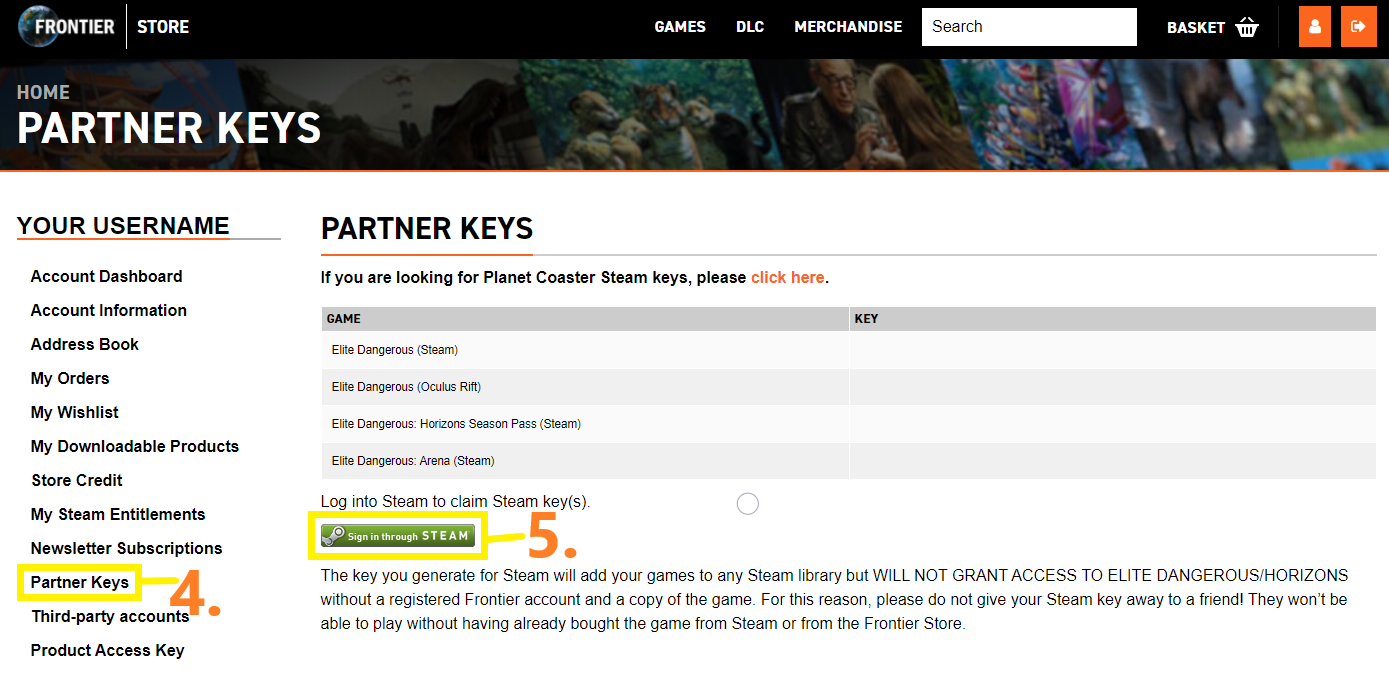 6. Log into Steam with your usual credentials. This will mean you are once again linked to Steam.
7. Launch Elite again from Steam. Odyssey should now be available for download.
If you are still experiencing problems, please send us a ticket via the button below.