Apex Interstellar is a shuttle service dedicated to automatically transporting players to their desired locations.
This article intends to give players a little more information on how to utilize this feature.
BOOKING FROM A STATION:
When in a concourse within a station, you can walk over to the Apex Interstellar stand, where you can interact with the NPC to book a shuttle.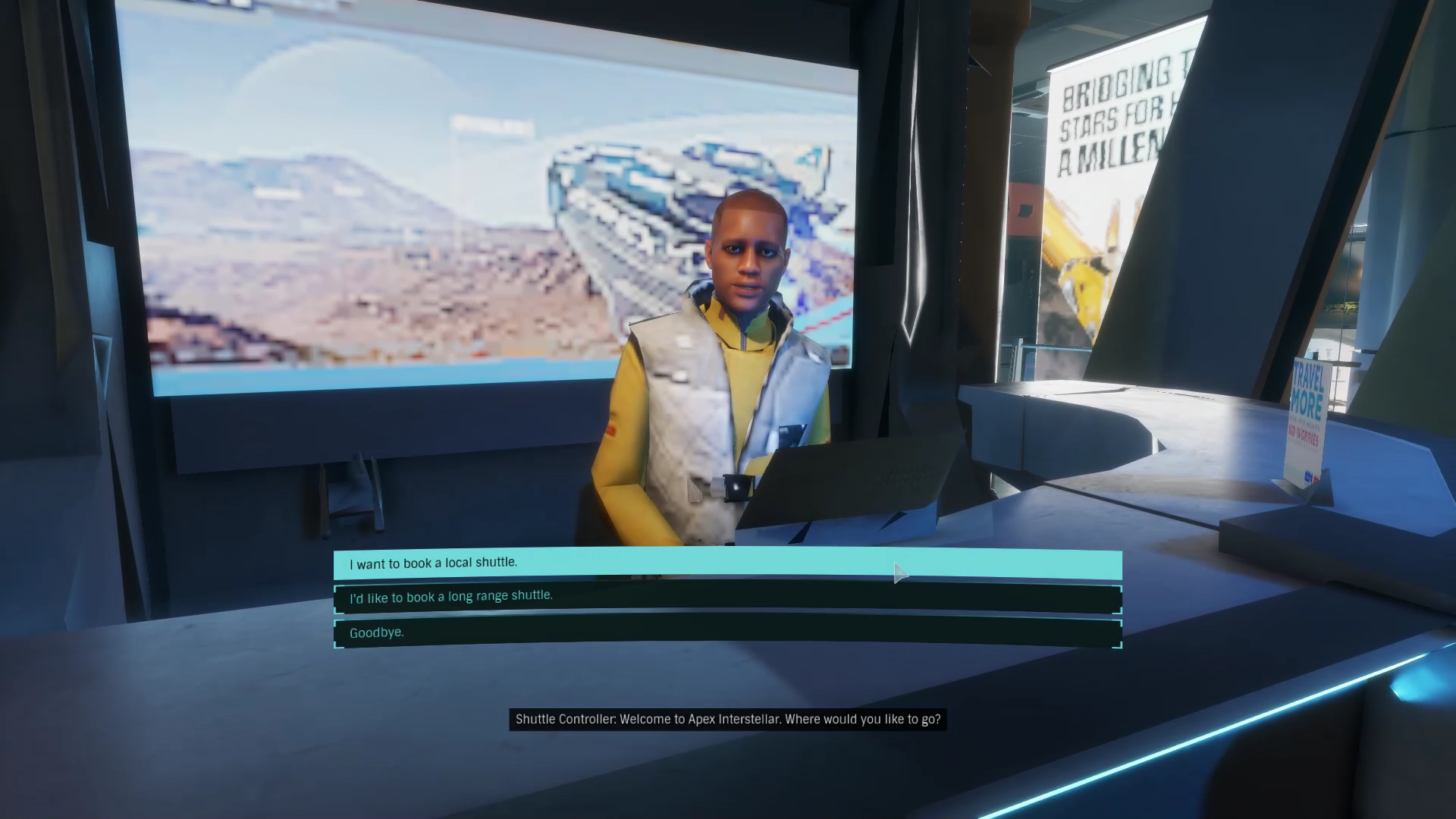 From here, you can choose a local shuttle, or a long range shuttle.
Let's have a look at booking a local shuttle a little further.
When clicking on local shuttle, you will see the System map pop up, this is where you can choose your destination, and then book your shuttle, as seen in the screenshot below.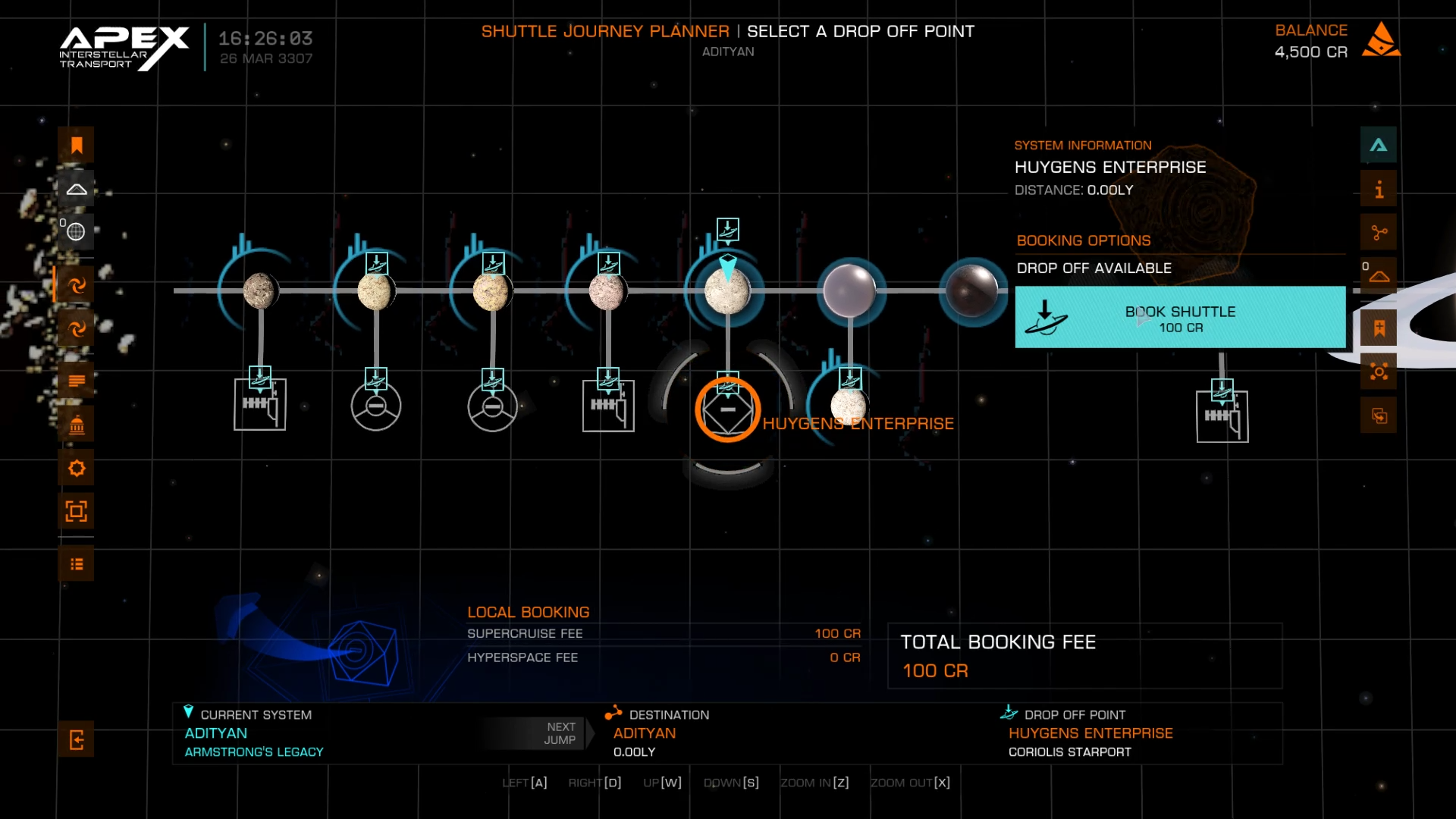 Once you have booked the shuttle, you can then walk over to the lifts, where you should shortly receive a notification that your shuttle is ready to depart.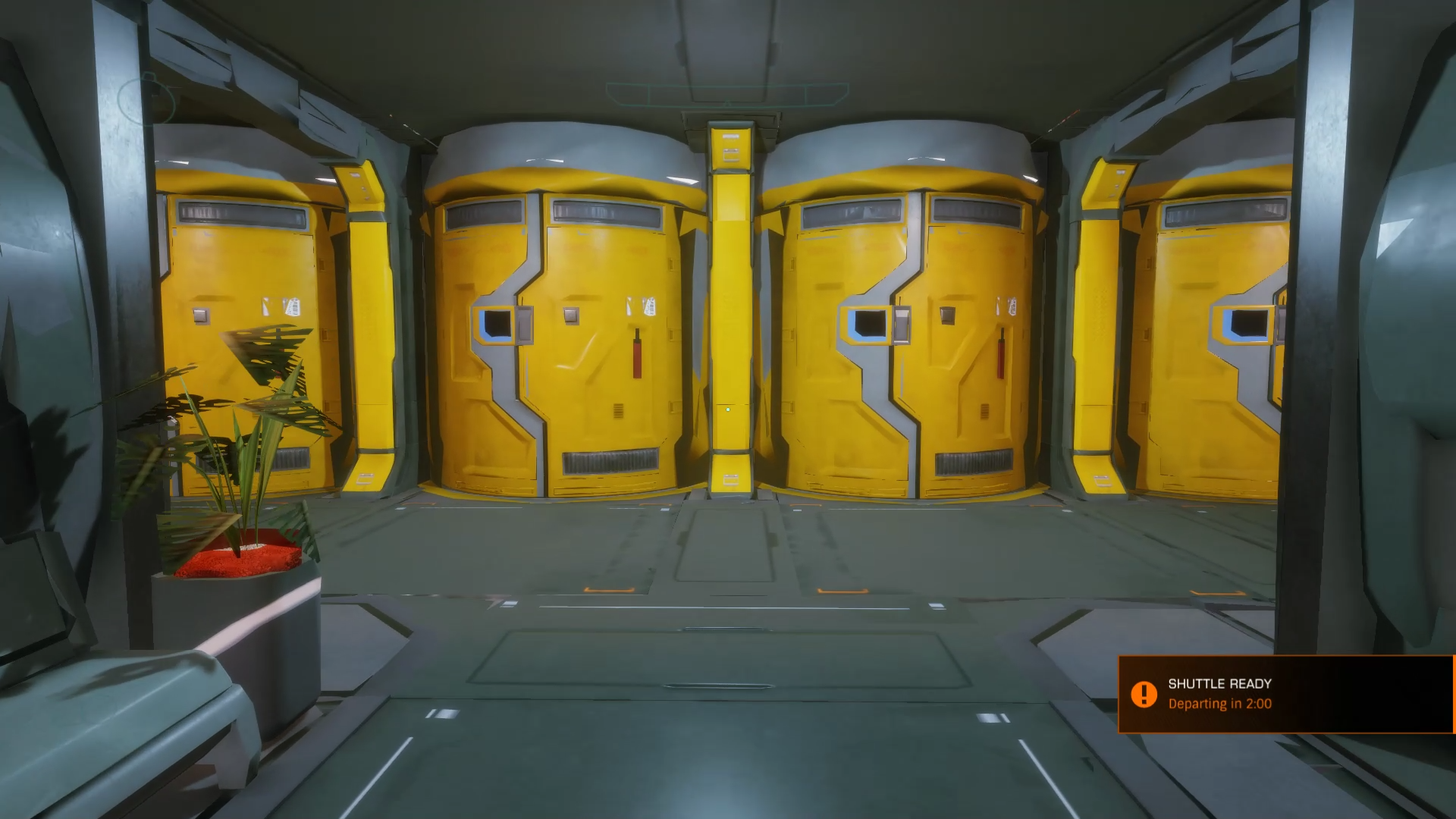 Then enter the lift to proceed to the hangar, where the shuttle will be waiting for you to board.
BOOKING FROM THE INSIGHT MENU
If you find yourself on a planet, away from your ship, then you can use the insight menu to book a shuttle.
Hold Q to bring up the menu, and then select Apex Interstellar, you can then directly book a local, or long range shuttle from there.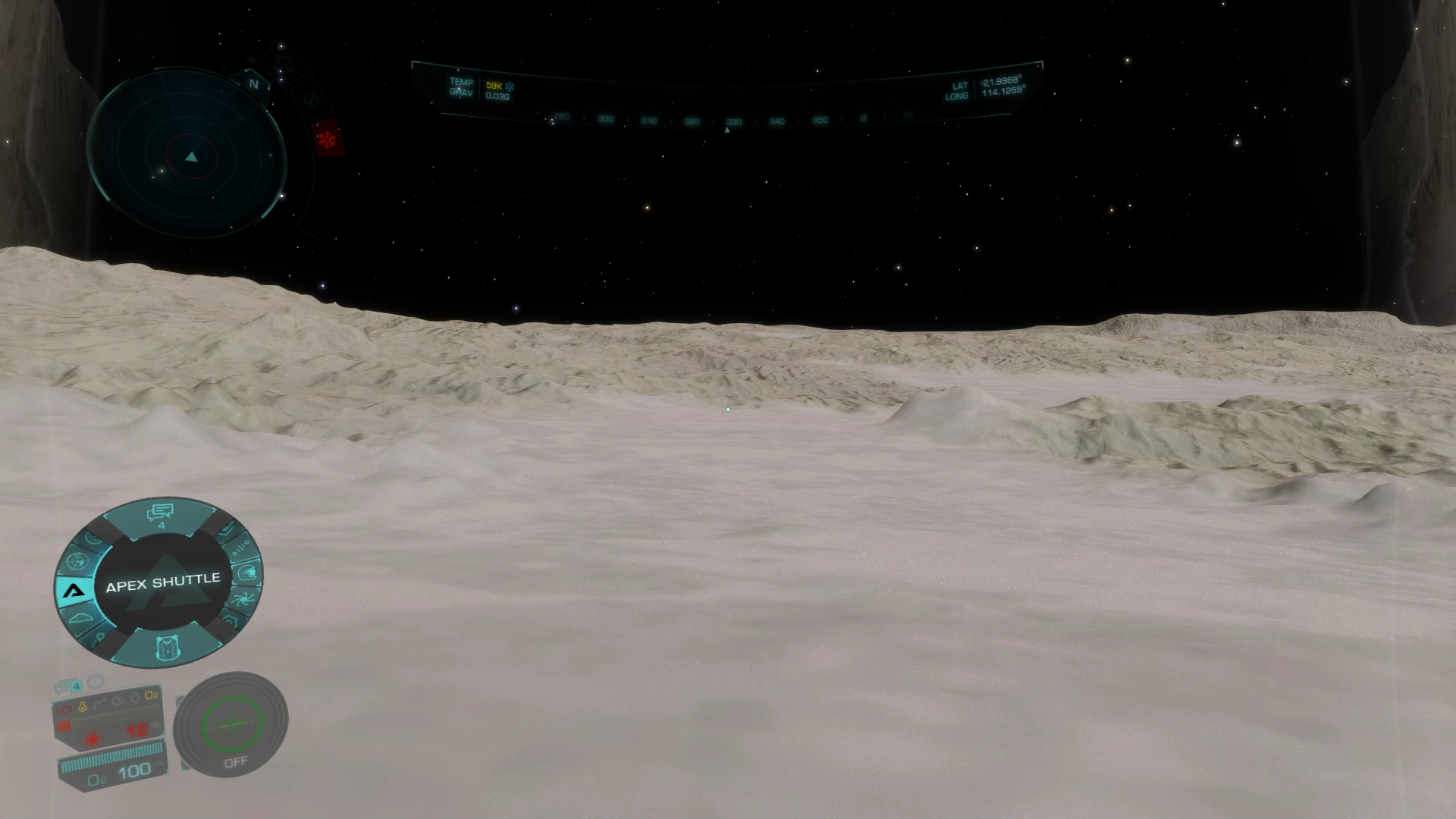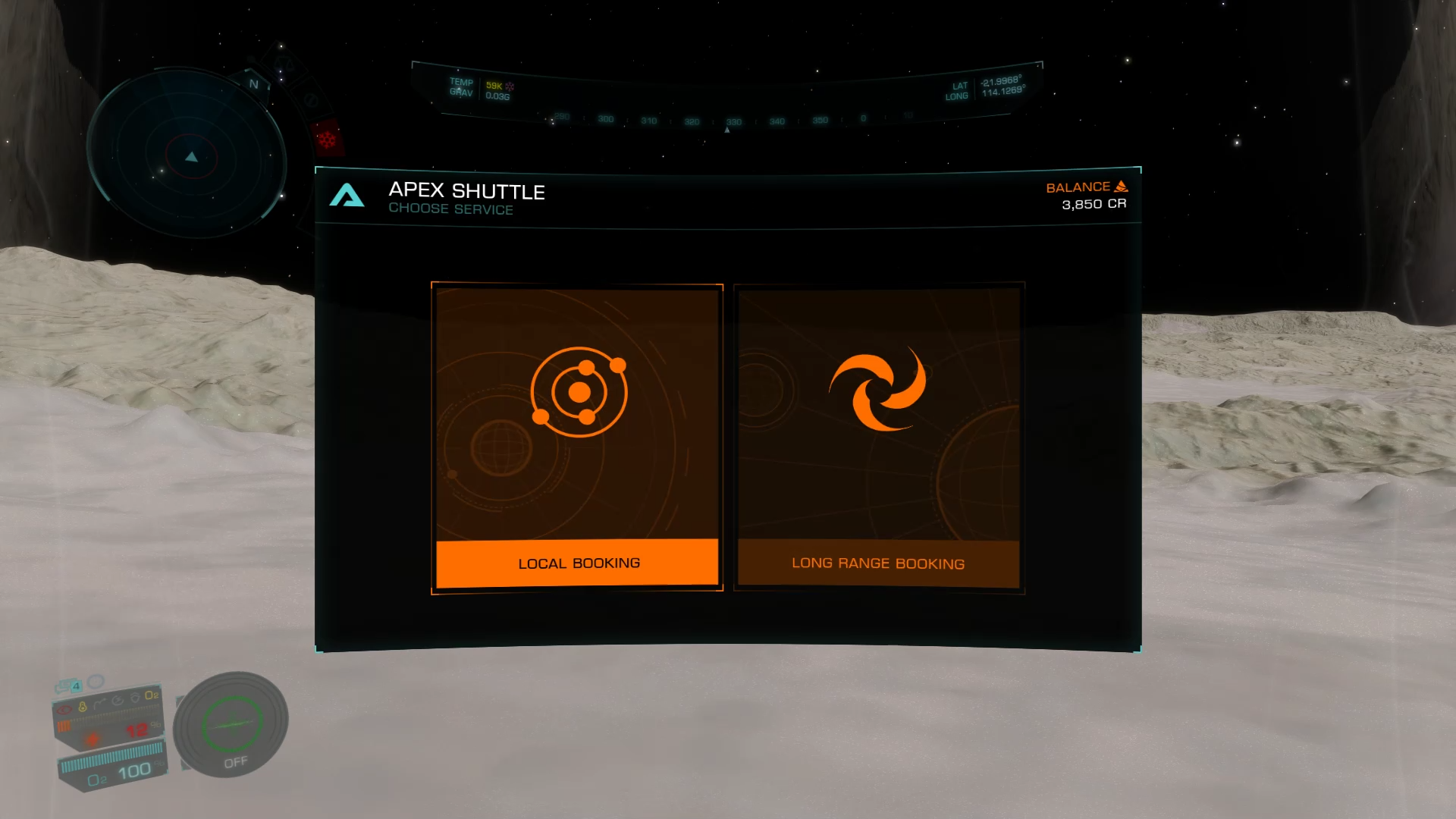 Once you've booked your shuttle, you should shortly see it arrive on the planet's surface, where you can then board it.