To allow us to fully support games that can be played on the Epic Games platform, we may ask that you provide your Epic Games User ID. Below is a guide on how to find this.
To begin, please navigate to the bottom-left corner of the Epic Games launcher and select your username.
From the menu that appears, please choose "Manage Account"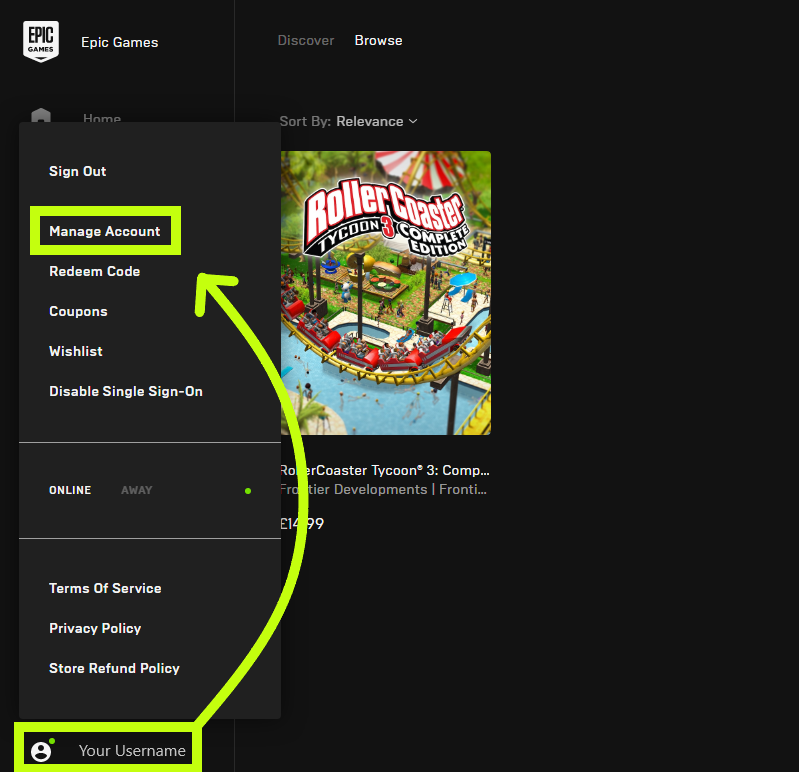 This will open the Epic Games web page. Beneath "Account Info" is a string of letters and numbers. This is your User ID and should be copied and provided where requested.