Twitch Drops are rewards given to people who tune in to designated 'droppable' Twitch streams. By linking your Twitch account with your Frontier account and watching the nominated streamers during the given timeframe, you could be awarded with an in-game cosmetic item!


If you have watched a qualifying stream, but have not yet linked your Twitch account to Frontier, you will still earn your drops.

Any drops you earn should appear in your Twitch Inventory:

https://www.twitch.tv/drops/inventory

You will then need to go here:

https://twitch.frontierstore.net/

Click the 'LOGIN TO FRONTIER' button: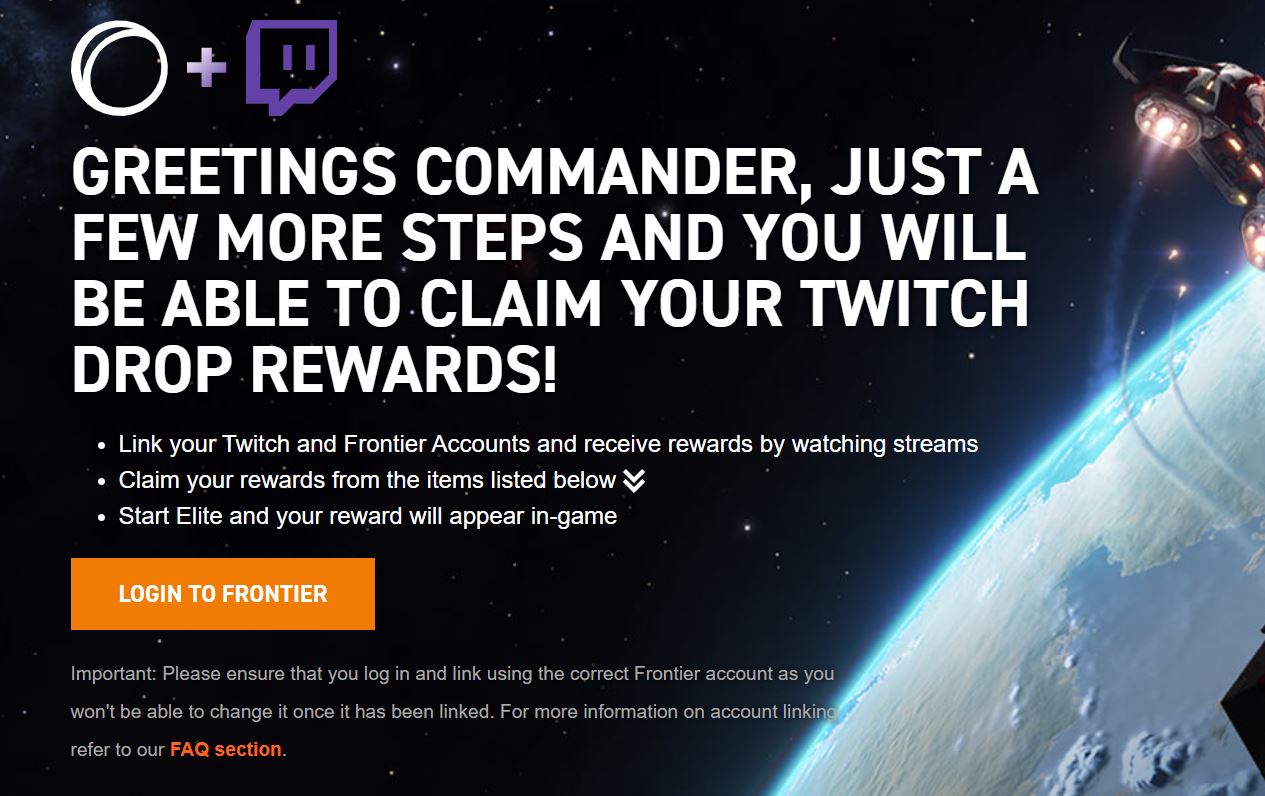 You'll be redirected, and prompted to log in via the platform of your choice: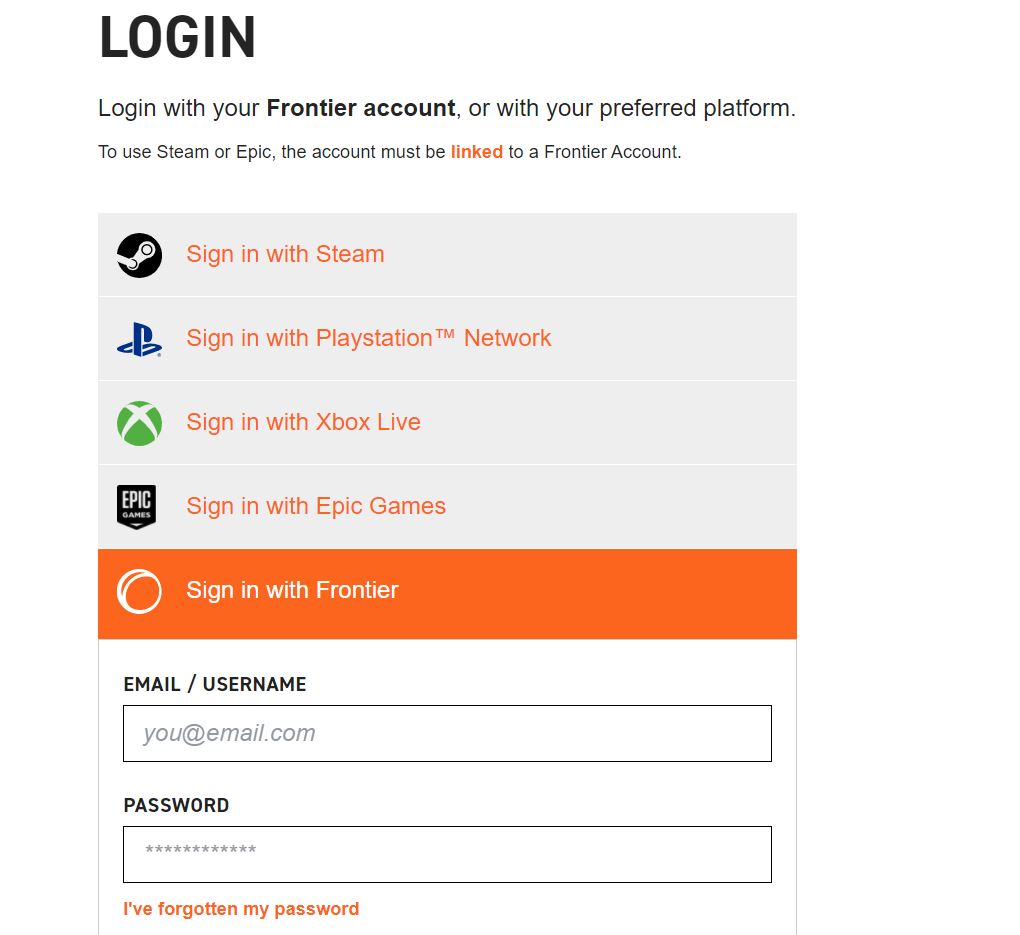 ***Note that anyone wishing to claim their rewards to their console account, must log in using their Xbox Live/PSN account details, NOT their linked Frontier account***

As stated on the login page, to use your Epic or Steam account credentials, you must be linked to a Frontier account. Otherwise, just enter your usual Frontier account details.

After logging in, you will be redirected back to the landing page, and prompted to link to your Twitch account: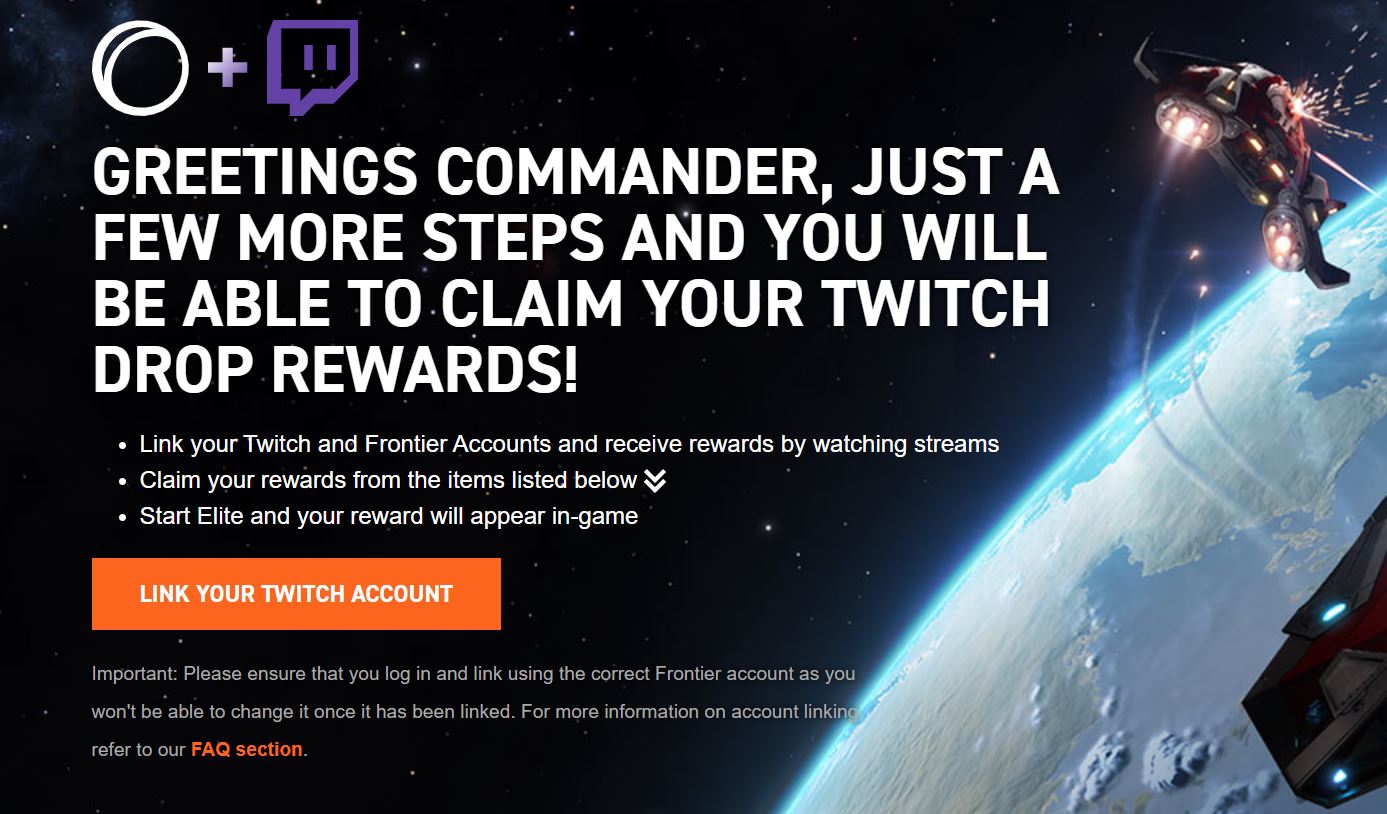 Once completed, the link will be confirmed: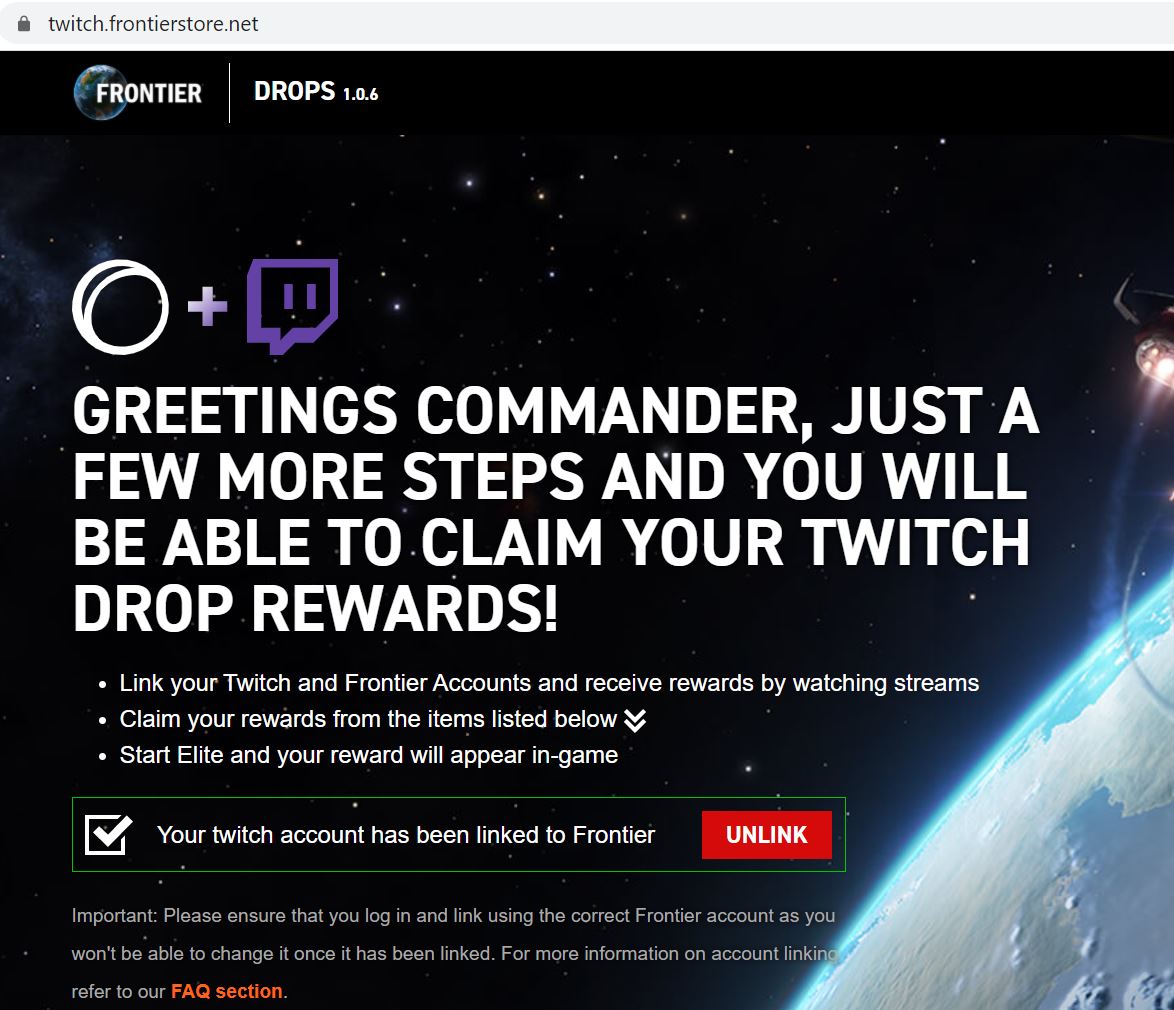 If you've accidentally linked to the wrong account, you may use the 'UNLINK' button at any time, by logging back into https://twitch.frontierstore.net/

Once claimed to your Twitch inventory, the items will now be automatically added directly to your linked game account, so there is no longer any need to claim again from our own site at this time!