1. To find your Steam ID, open your Steam client and select the 'View' menu, followed by 'Settings'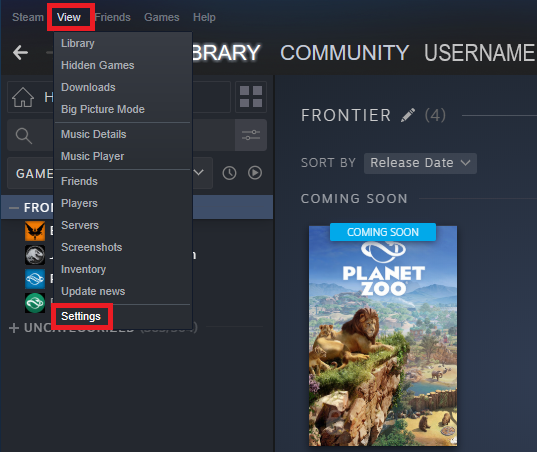 2. Within the 'Settings' menu, select 'Interface' and ensure that the 'Display Steam URL' box is ticked and click OK to exit the menu.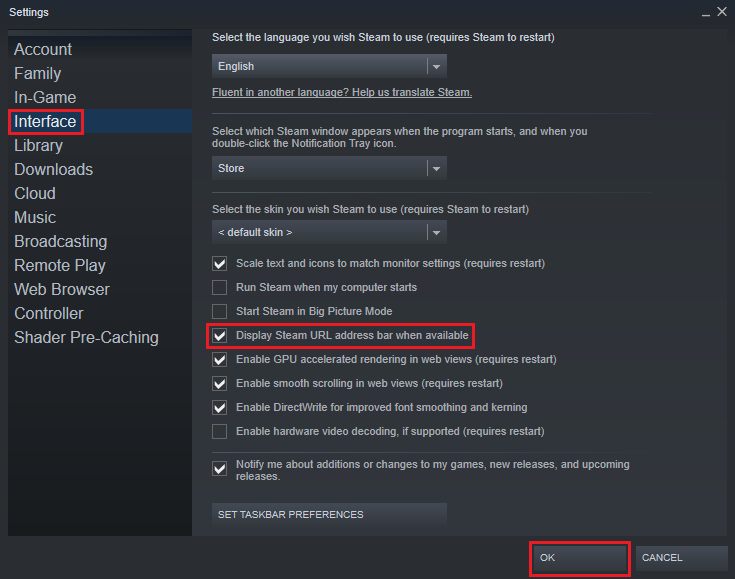 3. To View your Steam ID, click your Username beside the 'Community' menu. Your Steam ID is the long number at the end of the URL that has appeared at the top left of the client.